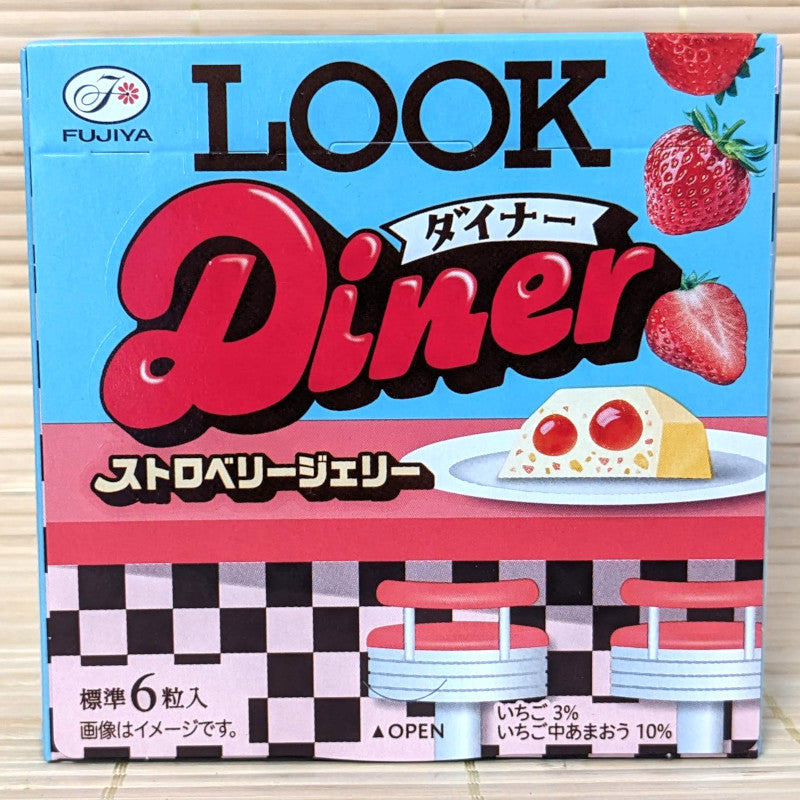 LOOK Chocolate - DINER Strawberry Jelly
---
Enjoy white chocolate which encases both freeze-dried strawberry bits, mini pockets of strawberry jelly, along side micro cookie crunchy biscuits. We love the retro American themed packaging on this special edition version of LOOK by Fujiya! The DINER series focusses on dessert flavors you might have found years ago.
The box is designed to be cut out and folded into a mini background display.
There are 6 individually wrapped chocolates in each box. Please act quickly as this will likely sell out quickly.

46.8 grams

LOOK chocolate usually contains hidden treasures of delicious centers. Fujiya is one of the most well-known candy makers in Japan. High quality ingredients and accurate flavors make customers come back for more.
---
Share this Product
---
More from this collection