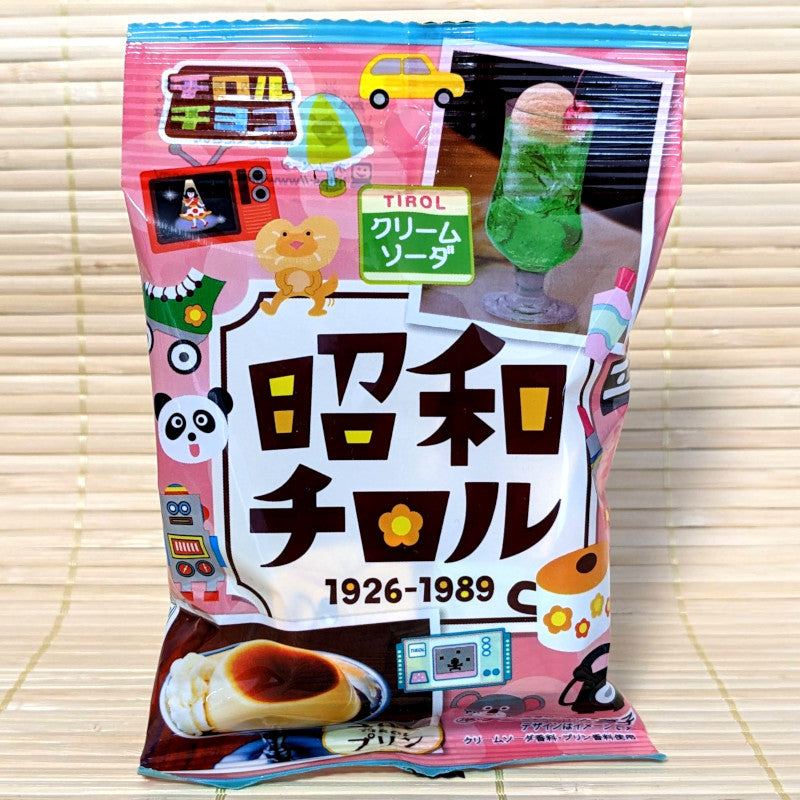 Tirol Chocolate - Retro Cream Soda & Pudding
---
This fabulous series of Tirol captures Japanese sweet flavors from over the past century. Enjoy Cream Soda and Pudding chocolate cubes which will give you the flavor of a popular dessert between 1926-1989. The package designs are so colorful and creative and will surely be desired by collectors. This is a limited edition pack so snap them up before they are gone forever.
The textures and fillings in the center of each chocolate will give you the authentic taste of each type. 
Eight individually wrapped mini morsels inside the small bag. Limited Edition so act fast! 30 grams

Tirol releases a couple dozen different flavors each year, some regional and some very unique. We will always try to have a half-dozen varieties on hand for you to enjoy.
---
Share this Product
---
More from this collection