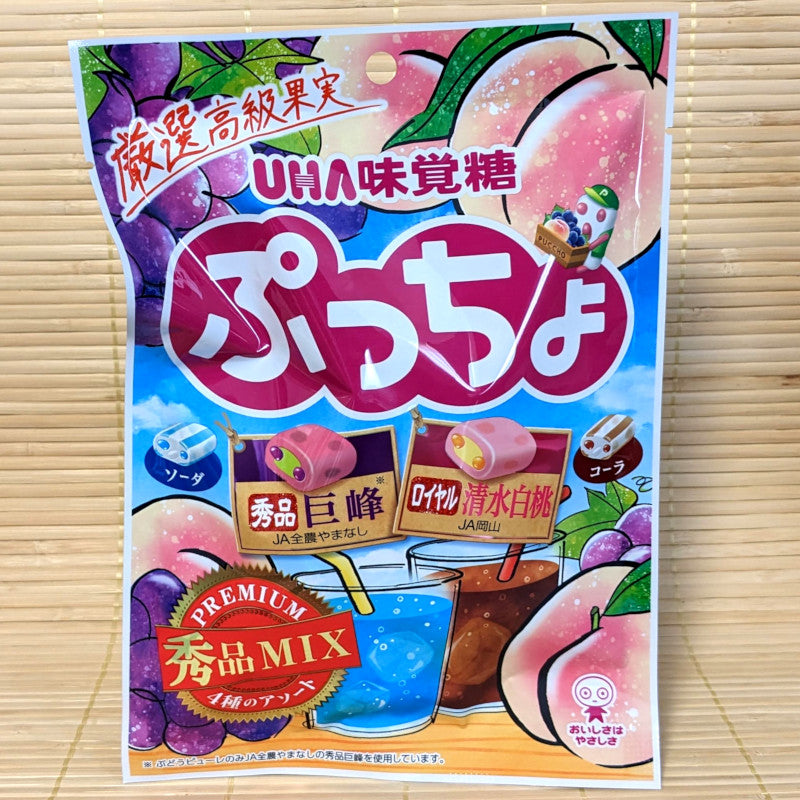 Puccho Soft Candy Chews - 4 Fruit Mix Bag (w/ Peach)
---
A limited edition variety mix pack of Puccho combining fruits and sodas. The flavors included are Peach, Ramune, Rich Grape, and Cola. There are 20 individually wrapped pieces. A random selection of: Crunchy bits with gummy candy and fizzy cool centers. Act fast because they will likely only be around for a few months!
Package design may vary depending on the production run.
93 grams

Puccho has become a huge hit in Japan and there are usually 5-10 different flavors available throughout the year. Mix and match and find your favorite flavors.
---
Share this Product
---
More from this collection