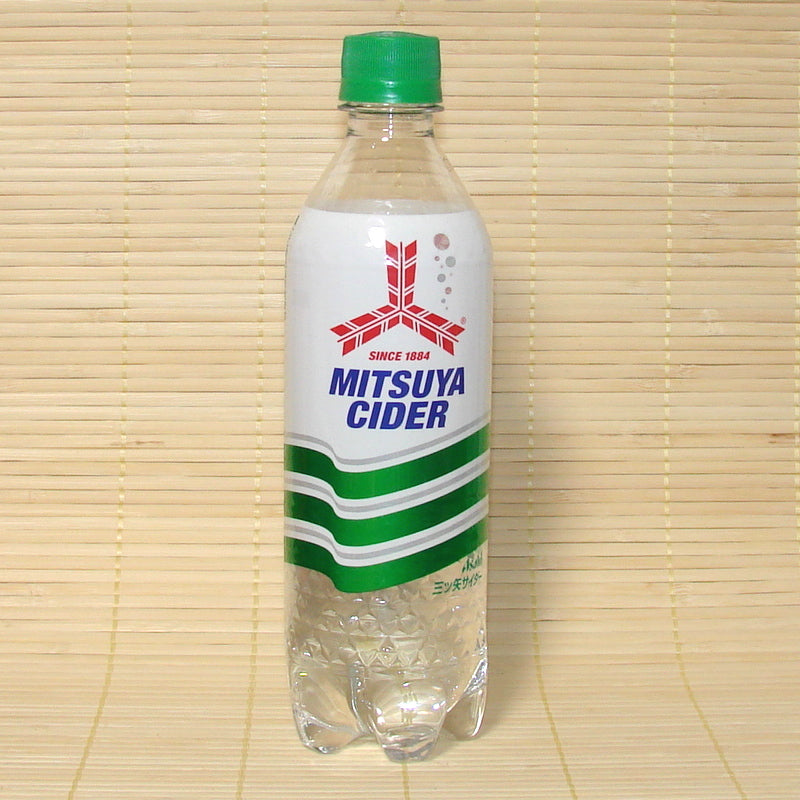 Mitsuya Cider SODA - Original
---
Since 1884 this refreshing carbonated cider soda has been quenching thirsts in Japan! The Mitsuya brand now extends into candy products. The flavor is sweet and similar to a cross between Sprite and Ginger Ale. 210 Calories per bottle. 
500 ml plastic PET bottle.

Keep checking back for all your favorite beverage brands and flavors.
** NOTE that full beverage bottles are very heavy so shipping costs will be much higher than for typical candy. We must pack these securely to prevent damage, so packing material will also add weight to your parcel. **
---
Share this Product
---
More from this collection