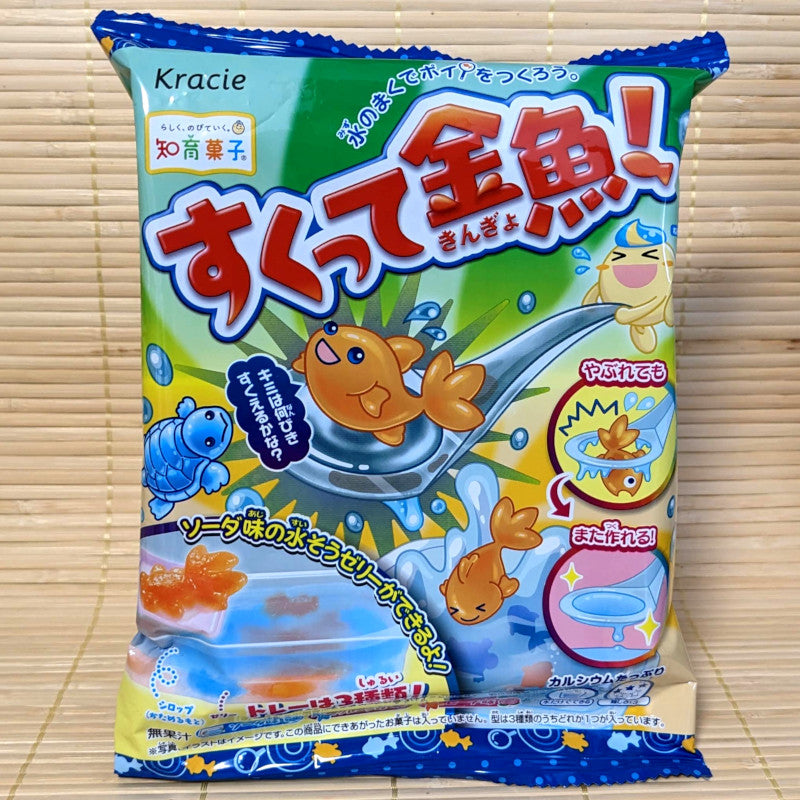 Kracie Scooping Goldfish DIY Candy Kit
---
We love it when brand new DIY Candy Kit ideas come from Kracie. This doubles as a tasty treat and a game. At Japanese festivals many children scoop up goldfish using a rice-paper ladle. If the paper breaks, the fish stays in the pool. If the child manages to catch the goldfish, it is taken home.
With this kit you can create an edible and fragile thin candy spoon. Also you create the gummy goldfish. Take turns trying to catch the fish! The flavors are Soda, Grape, and Peach.
All of the tools and powders are included. 14 grams

You can follow the picture instructions or check out YouTube for great video help.
---
Share this Product
---
More from this collection