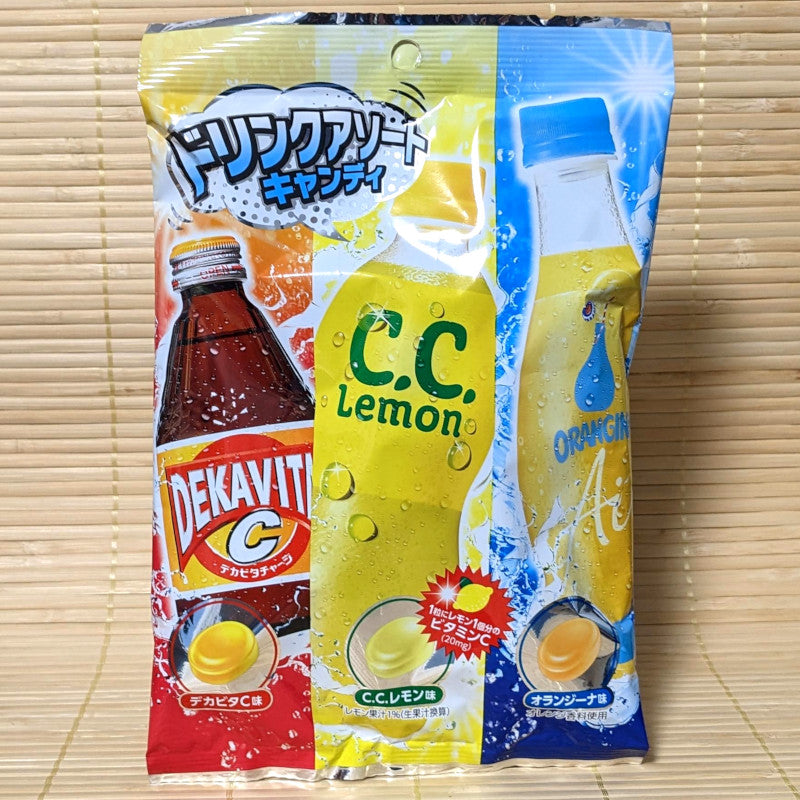 Hard Candy Drink Assortment - 3 Flavor
---
Suggested freshness date is end of July 2023. 
Everybody loves Japanese vending machines and their massive flavor selection of soft drinks. Well now you can sample 3 popular flavors in hard candy form. You will discover these tastes: Orangina, C.C. Lemon, and the energy drink Dekavita C. 87 grams
You get over 25 individually wrapped candies in each package (random mix.) Would make a great gift, Halloween treat or stocking stuffer.
---
Share this Product