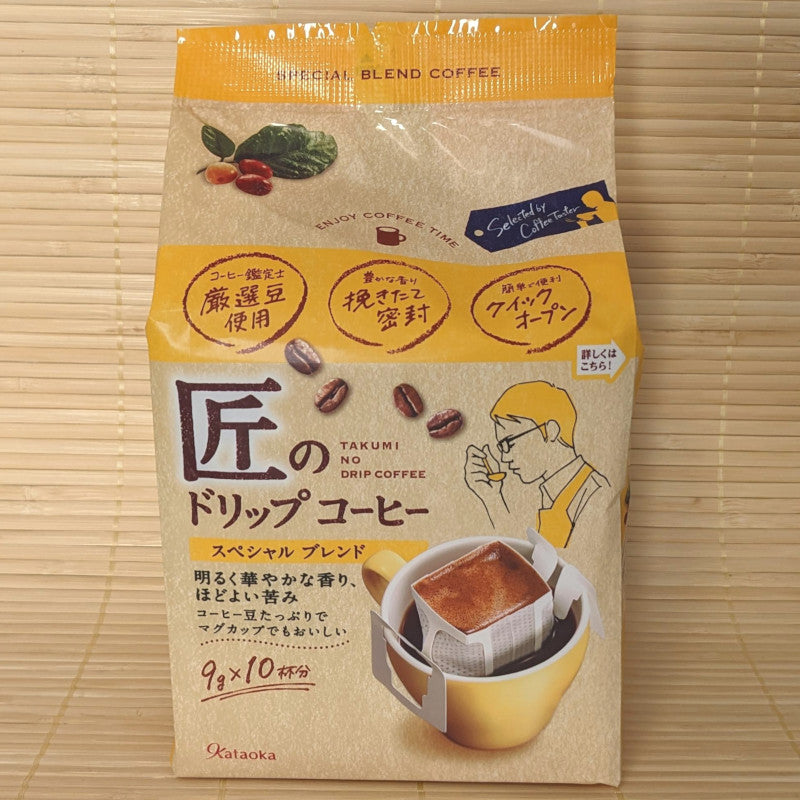 Kataoka Takumi Drip Coffee - Special Blend (10 Servings)
---
The perfect way to make a quick cup of hot coffee! This special blend was created with a medium-rich style across all flavor profiles.
All you do is clip the packet over your cup and pour boiling water into the filter of Brazilian coffee. You will only need to do this about 4 times, pausing 20 seconds in between, in order to get a rich tasting mocha flavored brew that is ready to enjoy.
10 sealed servings within the master bag. This is the brand we drink at napaJapan and it is a popular choice within Japan. Each packet contains 9 grams of ground coffee for a total of 90 grams.
---
Share this Product
---
More from this collection