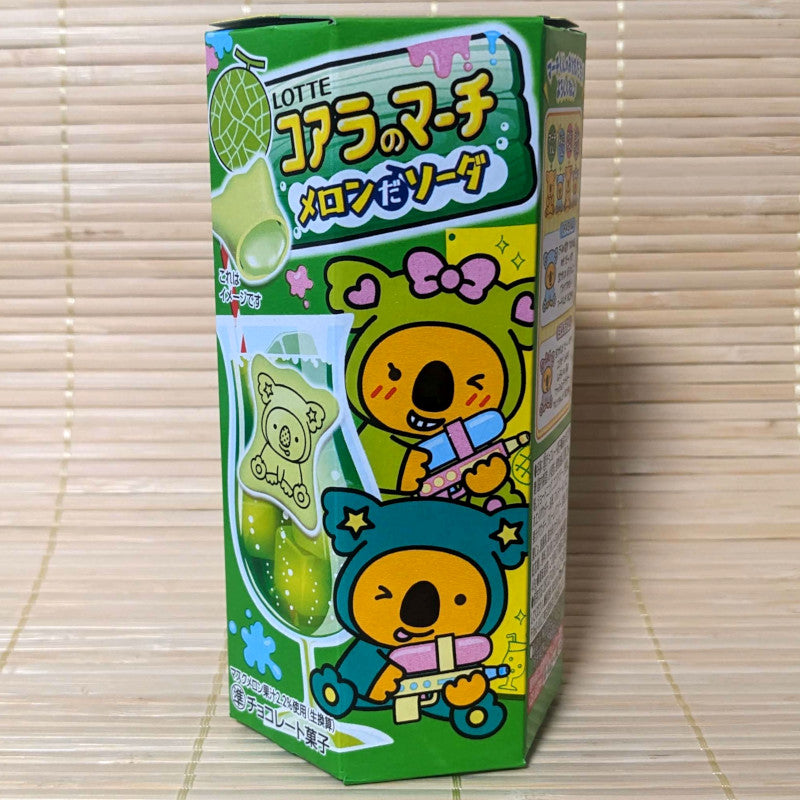 Koala No March Cookies - Melon Soda
---
Exciting Melon Soda flavored chocolate filling which is a limited edition! We have never seen this flavor release before in Koala No March cookies. The green color makes them even more unusual. For a cool summer snack you can pop them in a freezer before eating them.
Or if you find yourself on a cold day you can enjoy these cookies with a hot beverage. Briefly pop them in the microwave (10 seconds) to warm your tummy. Lotte puts out these seasonal editions every year so please grab yours before they are gone! 
48 grams

These come in a variety of flavors throughout the year. Each cookie has a Koala character design on it displaying different clothes, poses, facial expressions etc. Unique hexagon box with a sealed foil bag inside containing the cookies. The perfect snack to give your day a lift.
---
Share this Product
---
More from this collection