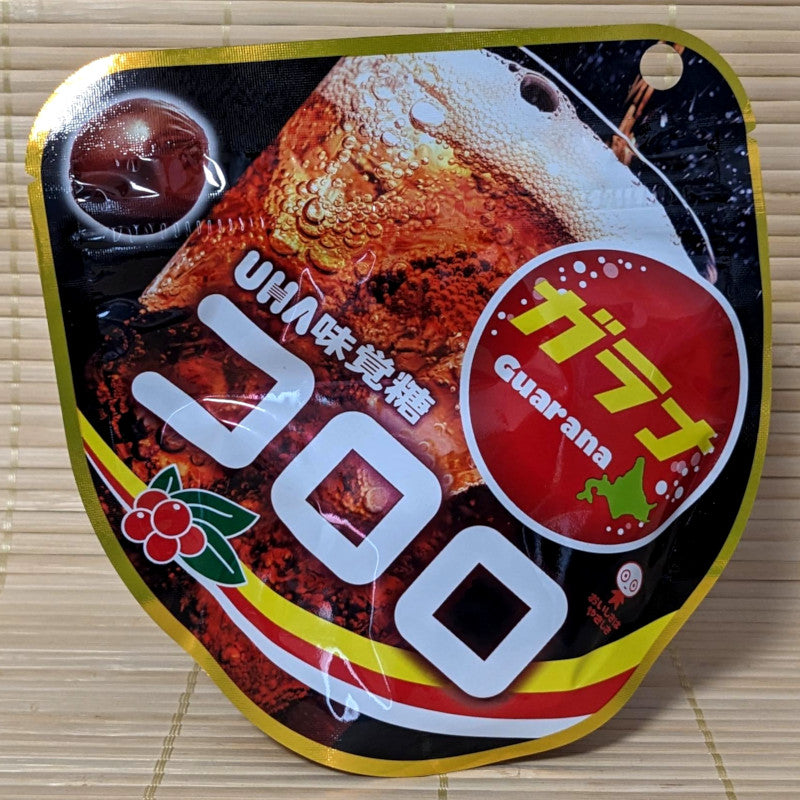 Kororo Gummy Candy - Hokkaido Guarana Soda
---
Hokkaido is known for its Guarana Soda Pop. It can be best described as a fruity spiced cola. This exclusive flavor won't be around for long.
It is hard to describe the texture of these unique gummy candies from UHA. They are SUPER soft, almost the texture of an overripe fruit. Then there is the taste. UNBELIEVABLY flavorful shot of Guarana Soda inside that will surprise your mouth and have you eating another soon afterwards. These are a big hit in many Asian countries with tourists stocking up on them on their trips to Japan.

Refreshing taste in a re-sealable pouch. Long shelf life so stock up!
40 grams 
---
Share this Product
---
More from this collection