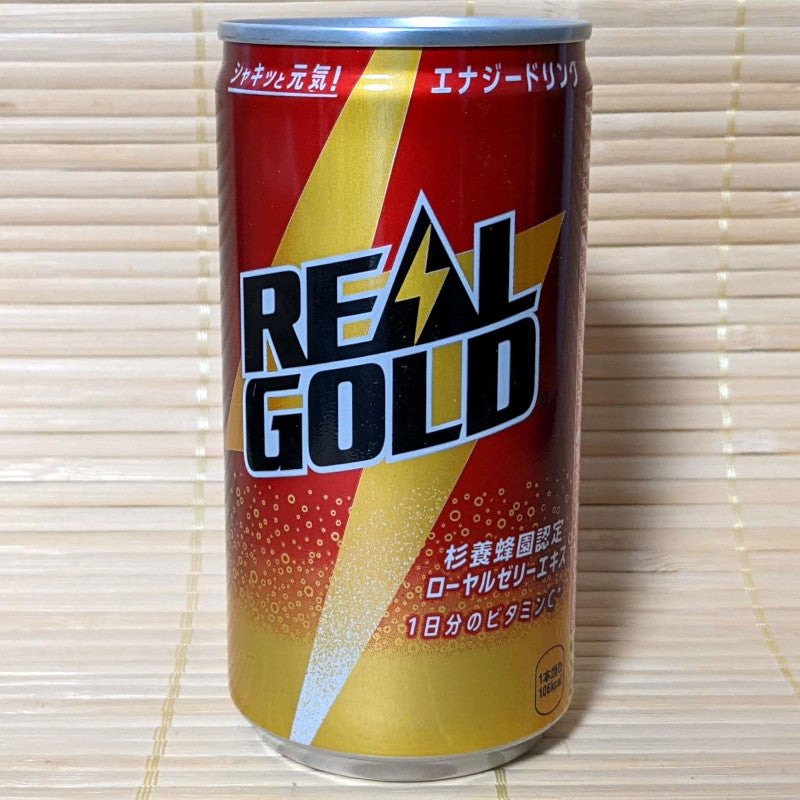 Real Gold - Energy Soda (190 ml can)
---
A popular Japanese energy drink produced by Coca Cola. This refreshing carbonated beverage comes in a mini steel can with a pull tab. Contains ingredients intended to give your day a boost including: Royal Jelly, Vitamins C, B2, B6, Asparagine Amino Acid, and grape sugar sweetener. Delicious on ice! 190 mL.
DJ Shabba Approved! Be sure to follow this entertaining pro on Instagram.
If you require a complete ingredient list please get in touch with us through our Contact page.
---
Share this Product
---
More from this collection