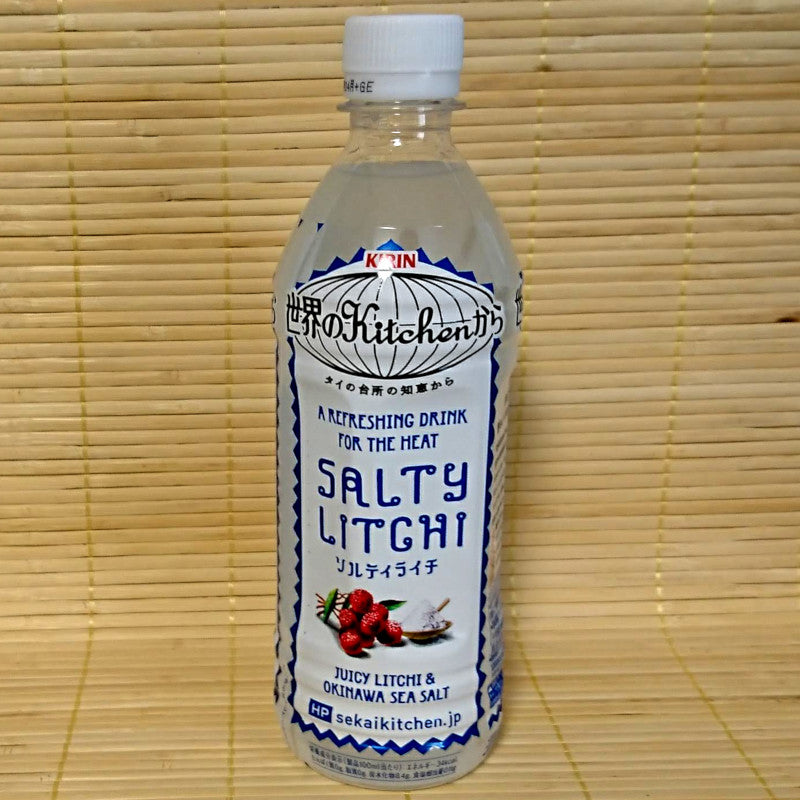 Salty Lychee Drink (Sekai Kitchen)
---
This lightly NON-carbonated fruity drink is very refreshing and has a perfect mixture of juicy lychee, Okinawa salt, and grapefruit flavor. The appearance is slightly cloudy but it pours without clear without pulp. 170 Calories per bottle. This is common summer release but freshness dates extend well into winter.
500 ml plastic PET bottle.

Keep checking back for all your favorite beverage brands and flavors.
** NOTE that full beverage bottles are very heavy so shipping costs will be much higher than for typical candy. We must pack these securely to prevent damage, so packing material will also add weight to your parcel. **
---
Share this Product
---
More from this collection