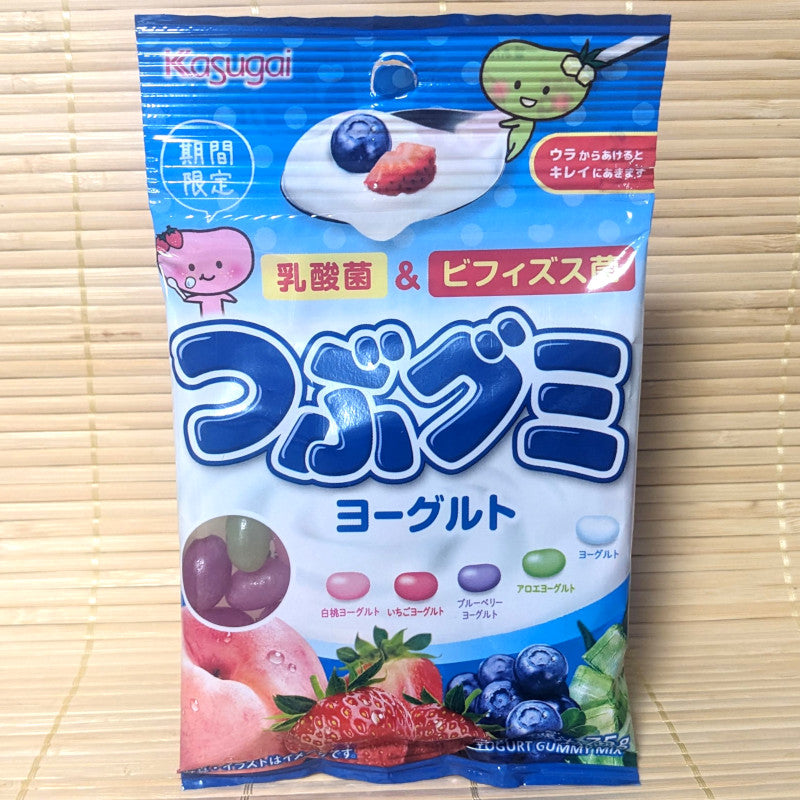 Tsubugumi Jelly Bean Candy - Yogurt Fruit
---
These jelly beans are different than what you may be used to in other countries. They have a softer and less intensely sugary texture. The flavor profile stands out before anything else. There are 5 different tastes in each pouch. This version focusses on a Yogurt theme with the following included: Strawberry Yogurt, Aloe Yogurt, Peach Yogurt, Yogurt, and Blueberry Yogurt.
Kasugai is a lesser known confectionery company in Japan but they do offer some wonderful products.
Each pouch can be resealed and contains 75 grams of product.
---
Share this Product
---
More from this collection